International School of Florence
Final Comparative Study (CS)
FINAL Comparative Study (CS): Your first draft is due toward the end of IB1 and your final draft will be due the first day of school in IB2.
You will meet with your teach 3 times during the process (minimum) to discuss and document your process and submit a form to IB regarding those meetings. The final format of your CS will be submitted to IB in a PowerPoint or similar type of presentations.
Compare and contrast at least 3 artworks from at least 2 different artists of similar subject matter from 2 different cultures and (or) time periods. (They must be from different cultures).
SL: 10-15 Screens
HL: 10-15 with 3 to 5 slides Connect to your artwork, for a total of 13-18 screens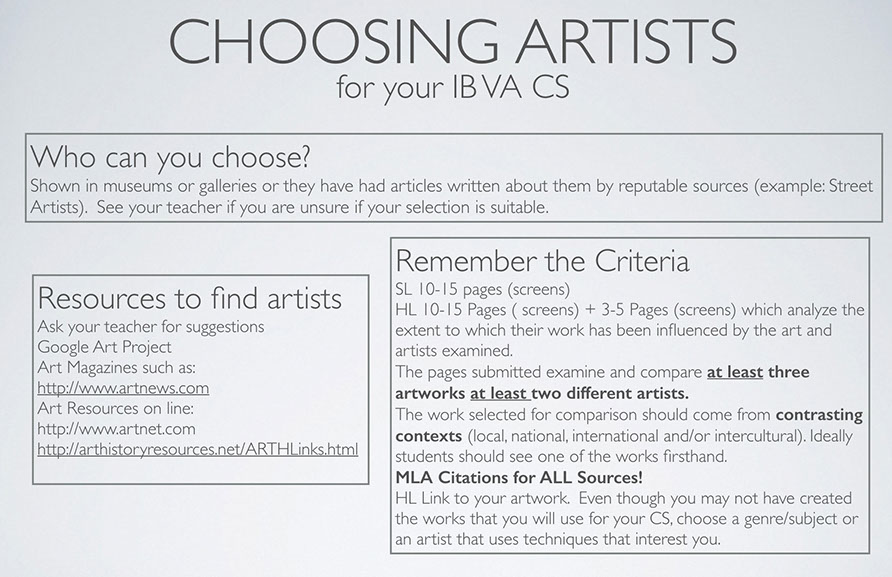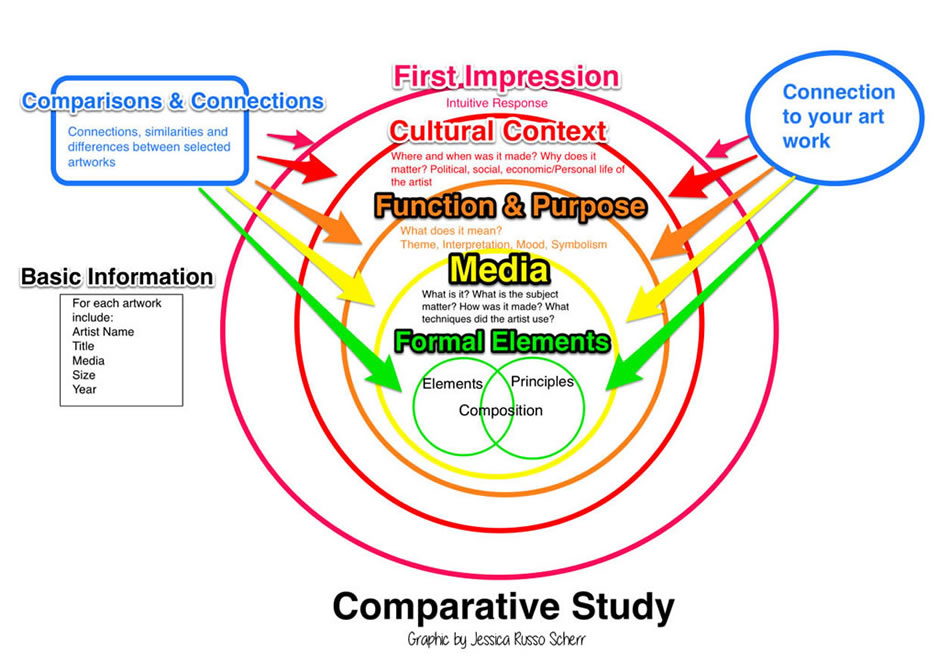 Art Teachers
**Disclaimer: This web site has not been endorsed in any way by the IBO and is an independent web site.
****Dear fellow art teachers. Please feel free to use my site for inspiration but do not simply copy and paste my lessons and claim them as your own without citation.
© Created by Jessica Russo Scherr/Jessica Perry 2016